PSPOA Memorial Golf Tournament is Back 12/6, Secure your spot today!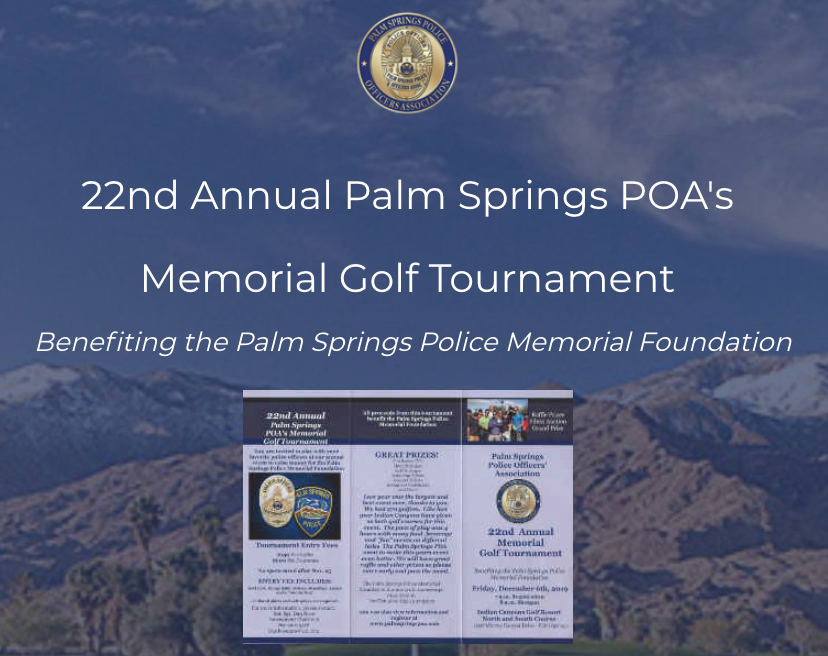 Our 22nd Annual Memorial Golf Tournament is right around the corner!
If you were able to attended last years event, you'll know a "great time" was had by all and we'd LOVE to have you back!
If this is your first time attending you're in for a great time. We will have multiple food vendors and special events on several holes on each course.
Your support and participation means so much to the Palm Springs Police Officers' Association and to the families of injured or slain officers that we help. We hope your will join us again this year!
We look forward to seeing you all, out on the course!